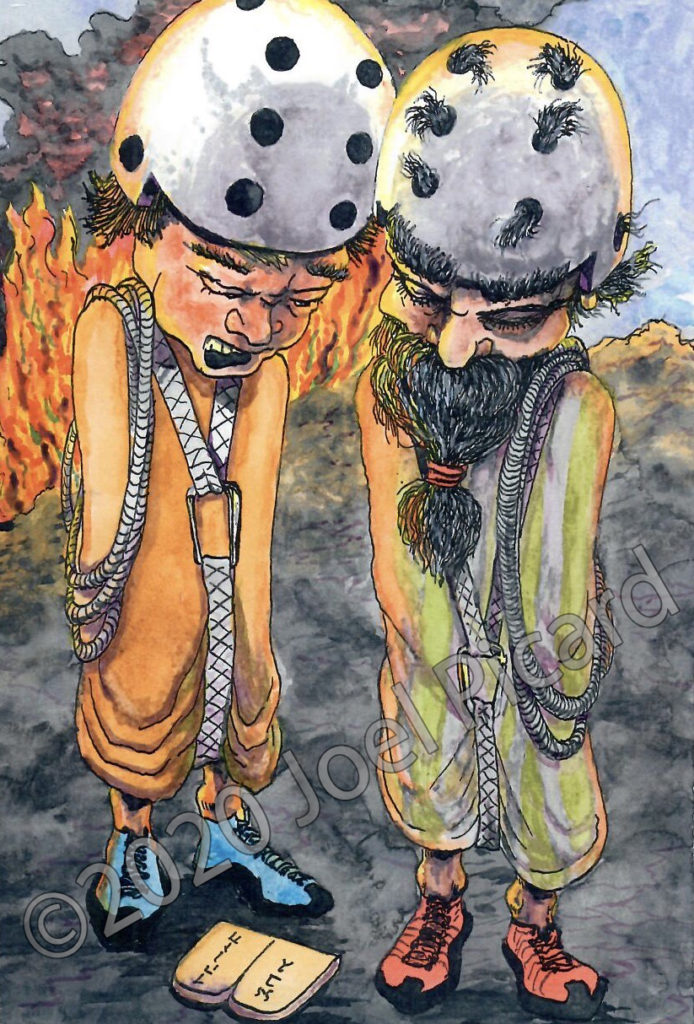 "No, I'm not saying that I am disappointed. I just thought it would be bigger. I guess I'm glad that he sent us the pocket edition, because I was not looking forward to carting one of them monumental displays down the mountainside."
High atop smoky Mt. Sinai, God reveals to Moses the Ten Commandments. These ten sayings summarize the spirit of the law of God.
God has more to tell Moses. God elucidates many more laws and statutes to be put in effect by the great Lawgiver; legislation that will aid these newly liberated people to survive and self-govern after years of servitude. Social order is a prime necessity for sinful human beings.
In addition to the legal code articulated in these high altitudes, there is the far lengthier and more detailed delineation of a plan to put together a tabernacle and supply it with ample furnishings. The blueprint is, interestingly, laid out from the inside out, starting with the ark of the covenant and coming to a conclusion with the enclosing tent structure.
Tabernacle translates the idea expressed in Hebrew the Shekinah (i.e. the presence of God). This Shekinah is eventually fulfilled in the person of Jesus of Nazareth, the Word of God which became flesh and "tabernacled" amongst us. (John 1:14)
©2020 Joel Picard