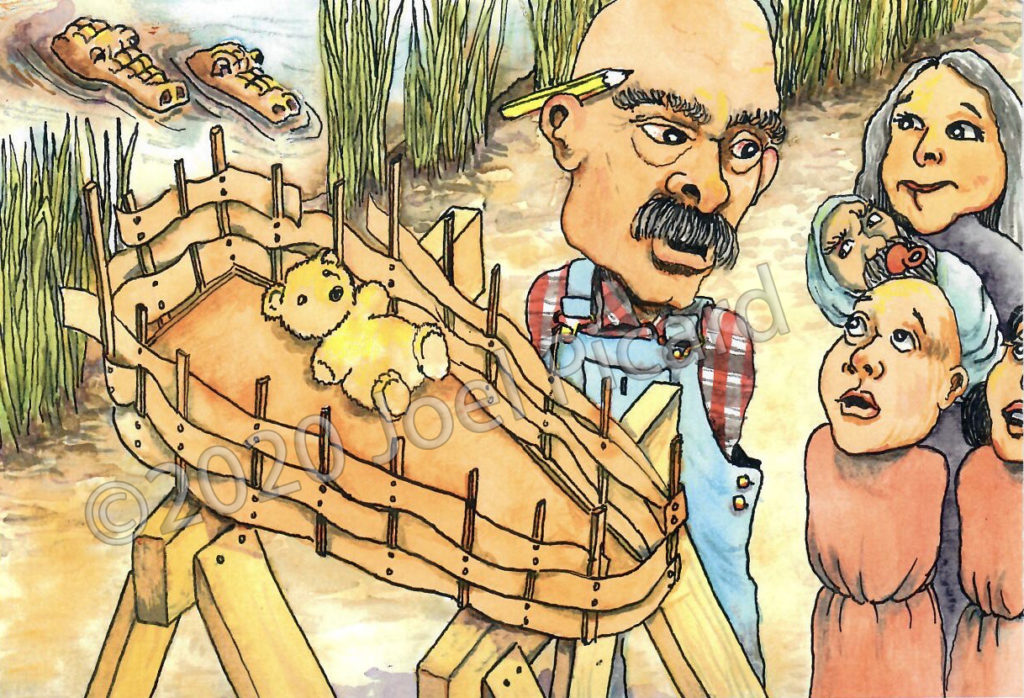 "I wish you kids wouldn't look at me like that. What choice do I have?
"Yes, I remember the soap-box racer I built for your brother Dwayne, God rest his soul. And yes, I remember the rocking-chair that I made for your mother. But she had back problems long before it flipped her over.
"I'm tellin' ya, this is a sturdy basket. A few more beads of caulk and she'll be sea-worthy. Your brother will be safe and snug as a bug in a rug. Nothing can go wrong. And besides, you don't KNOW that those are man-eating crocodiles."

Moses' parents persuade themselves that it is all for the best–their only choice, really–to cast their beloved baby boy onto the proverbial waters of fate. Moses' auspicious beginnings and unlikely deliverance portend a future destiny of great magnitude.

Adopted by Pharaoh's daughter, Moses becomes a peculiar product of bi-polarized loyalties which are yet to be worked out in the years ahead and in the man he is to become.
©2020 Joel Picard