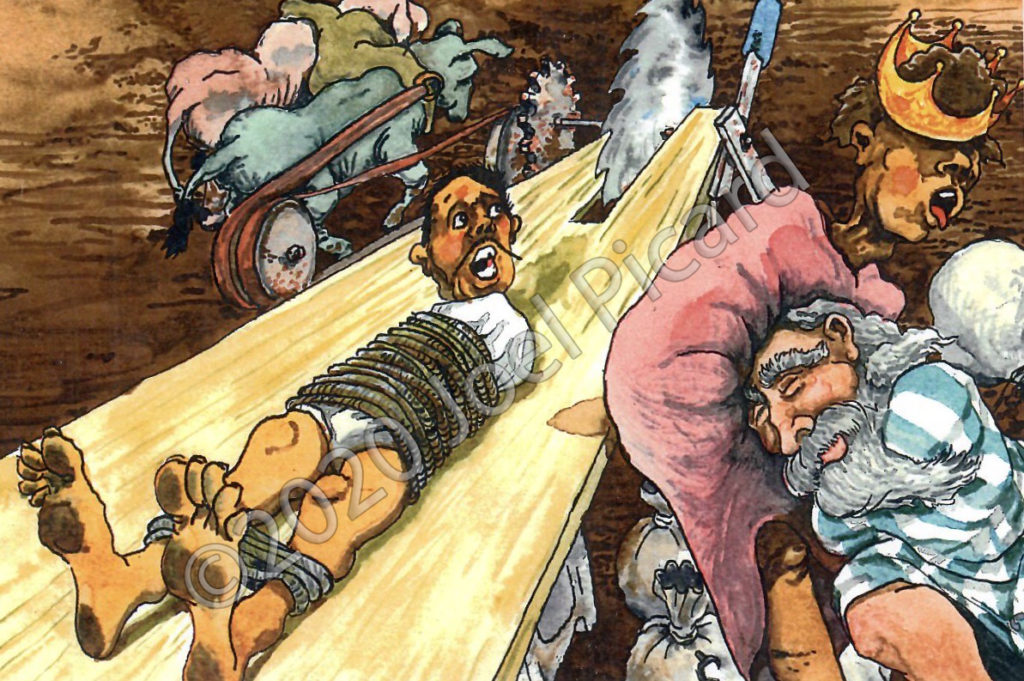 "Take that!"

Abram swings into action and dashes the dastardly designs of the confederacy of kings who have come from old Babylonia to subjugate the rebellious subjects who have attempted to cast off their shackles.

Abram, at first aloof from this action that did not directly concern him, rapidly disposes himself in a heroic role, drawn into the broader concerns of the world's stage by the capture of Abram's hapless, nit-wit nephew, Lot. In order to save Lot, Abram goes to a lot of trouble.

This intriguing scene of political intrigue shows us a side of Abram not heretofore seen. Abram is a man of broader vocations. He is not allowed to concern himself only with his own interests. Or, otherwise said, the interests of others are of his interest. Abram is a pilgrim passing through this world whose path crosses and intercepts the paths of others. God will bless the world by way of Abram. And so Abram must be in the world even while being not of the world.
©2020 Joel Picard